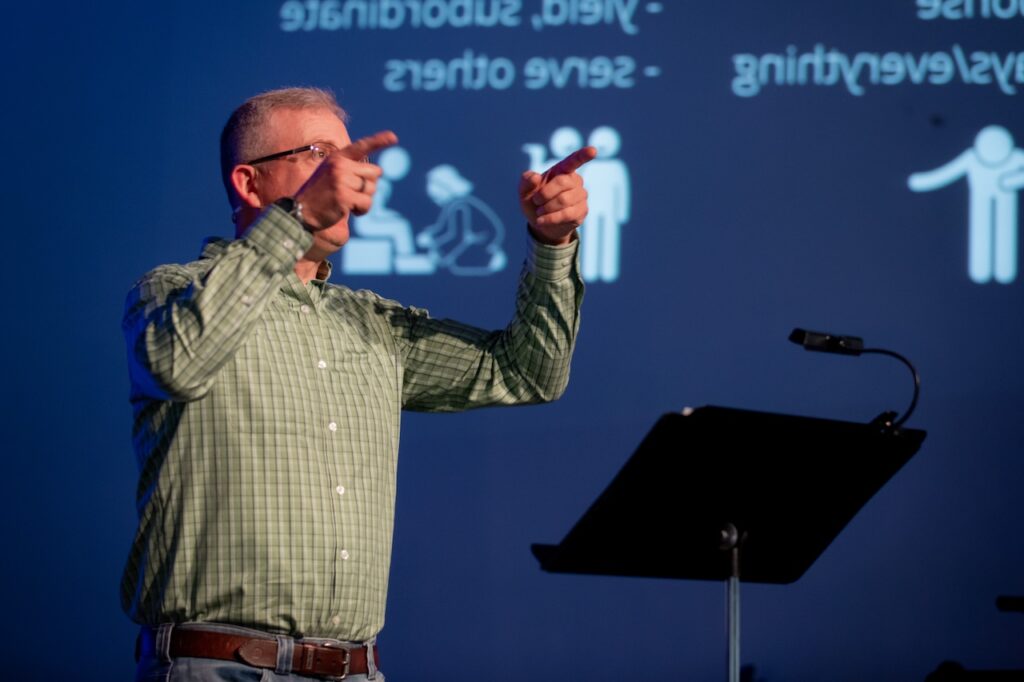 We are so excited that you are here! Here at Four Mile, we are a church on mission. We have a vision to reach the tri-state region and beyond for God's Kingdom, making fully devoted followers of Jesus. We do that by taking our next steps towards Christ together every day of the week.
We are also a church with flaws. God made each of us unique and called us here, warts and all. So, it's okay to not be okay – we're all in process. We're not a church of perfect people, but we are a church that doesn't want to stay in that not okay place.
And we will always be a church pursuing Truth. We love you enough to tell you the Truth in the person, words, and works of Jesus Christ. Sometimes it makes us uncomfortable to confront the Truth in our lives, but we love you enough to work through that discomfort, together.
We love every opportunity we get to worship together in community – whether outside, inside, online, or in-house…we will be ready.
Can't wait to meet you!
Here you will discover a warm group of real people dedicated to following our Lord and Savior, Jesus Christ.
These classes are a wonderful opportunity to grow in Biblical knowledge, ask questions and get to know people here at Four Mile.
Sunday Morning Discipleship Classes meet during the school year (September through June).
Our Adult class meets every Sunday morning in conference room in the office building next to the church.
We love our students and we want to see them thrive in their faith, which is why we focus our efforts on serving, connecting, and growing together. Students are also encouraged to connect with their peers through various events in the community.
Check out our student page to learn more