David grew up in Grove City, PA. He attended West Point where he played basketball and studied economics. He received his commission as an officer upon graduation and served in the U.S. Army for 27 years. He spent 18 of those years stationed at West Point serving as an Economics Professor, Research Analyst, and Vice Dean.

During his time on the faculty, David was actively involved in West Point's campus ministry program. He served as the Director of the Fellowship of Christian Athletes and worked alongside the Army Chaplains to support the Cadet Chapel program.

After retiring from the U.S. Army – David and his wife Jennifer moved to Beaver, PA to join the Four Mile team. Even though they are enjoying their empty nest, they love getting to see their two kids, Allyson and Andrew, whenever possible. In his spare time, David enjoys hunting, fishing, reading, and working out.
Isaiah 66:2, "this is the one to whom I will look, he who is humble, contrite in spirit, and trembles at my Word."
It reminds us of our standing before the Lord.
Email: david@fourmile.org
Cammie grew up here in Beaver, PA…and at Four Mile Church. She graduated from Grove City College and while raising her three kids with her husband, Jody, was able to be involved in various ministries over the years, both vocationally, as well as a volunteer.
Now empty nesters, she and Jody love seeing their kids walk out the plans and purposes God has for them; and they especially love being grandparents! Cammie loves laughing, being outside, pushing through a great workout, and reading.
Oh, and though few may believe it, she's quite addicted to quiet.
Tough question, but I'd have to go with Romans 8:28-30. It allows me to rest firmly and securely in the sovereign goodness of God's perfect wisdom and power to orchestrate every single detail in the universe — and my life — for my good and His glory! That's truly an awesome and incredible truth to cherish!
Email: cammie@fourmile.org
Tyler grew up in Madison, OH – just east of Cleveland (God's country) and attended Malone University in Canton, OH. There he met Abby, and after falling in love and receiving a bachelors degree in psychology, he followed her to her home in Beaver, PA. They have three children, (Adam, Teagan, and Crosby) who are rumored to be the greatest kids ever.
Tyler started playing guitar when he was 13 years old and sincerely enjoys playing and writing music, studying music theory, troubleshooting technology, and praising our amazing Father for the things He has done. He is truly honored to have been called to the role that he is in here at Four Mile.
Tyler enjoys listening to The Allman Brothers Band and Joey Landreth, rooting for the Denver Broncos, and hanging out with his family. 
1 Peter 1:3-12
I love it because it checks all the boxes. "his great mercy…born again… living hope… imperishable, undefiled, and unfading… you have been grieved… though tested by fire… results in praise…"
Need I go on? I mean, come on man! That is great stuff!
Email: tyler@fourmile.org
Born and raised in Beaver, PA – Abby graduated from Beaver County Christian School and then moved to Canton, Ohio to attend Malone University.  It was in college where she made two of the most important decisions in her life – 1. To fully surrender and dedicate her life and worship to God's glory and 2. To fall head over heels in love with her husband, Tyler.  She graduated from Malone with a bachelor's degree in Adult Fitness and then moved back home to Beaver, PA.
Abby started working at Four Mile in the fall of 2017 after being a stay-at-home mom for 10 years. She is a very quiet, passionate, and creative soul who is self-taught in graphic design, photography, and website building.
She and Tyler (see above) have the three best kids in the world and she strives daily to learn and grow more deeply in the knowledge and truth of the gospel.
Matthew 6:26-30
I love these verses because they remind me just HOW MUCH God loves us! If He made the birds and the flowers to be pleasing in His sight, how much more does He love and care for us – the ones that He made in HIS image.
Preschool + Business Director
Marcy serves Four Mile in a variety of areas – starting with being the director of our Preschool where she manages the day to day business including the staff members and children. She is also the Business Manager of Four Mile, handling all things financial and overseeing the church office.

Originally from Beaver County, Marcy is a graduate of Center Area High School and Garfield Business Institute. She has also completed her certification as a Child Development Associate. She loves spending time with her husband, Phil; 2 sons, Alex and Andrew; daughters-in-law, Bridget and Sami and grandchildren, Nora and Liam.

Marcy loves reading, traveling with friends, and spending time with her family.
Philippians 4:10-13
This is my favorite scripture right now. It tends to change depending on the season or circumstance that I'm in at the moment. I'm learning to be content knowing that He's in every circumstance.
Email: marcy@fourmile.org
Children's Church Director
Courtney has been attending Four Mile since 2015. Originally from a small town near Johnstown, PA, she moved to Beaver County to pursue a job with Lifesteps Early Head Start after earning her Bachelors Degree in Child Development and Family Studies from IUP. Two years later, she married her forever best friend of 10 years and Garrett joined her in Beaver. Together they have faithfully served and spread God's Word-on mountain tops, in city streets, and in their communities. They are also thankful to have served the youth at Four Mile, helping to lead it over three years.
Shortly before the arrival of their first child, Courtney was gifted with the honor to serve as Director of Children's Ministries at Four Mile. Getting to serve amongst many of the spiritual leaders she respects most in this world is a great privilege! She is excited to give her all to children's ministry and dedicate time, energy, and love to growing it through God's direction. This is such a vital age and ministry within the body of believers, and she is committed to seeing the children and volunteers thrive. She loves being a wife and mother to Emmy and Drew, camping, hiking, reading, and sharing time with those around her. She is always looking for volunteers in children's ministry!
Romans 8:38-39
Every time I read this, I am awed by the perfection of God's love- that it is unstoppable and it is constant. Every. Single. Time. My Father's love is unlike the love I know amongst sinners. It has no limit and it is not dependent upon deserving. WOW!!!
Email: courtney@fourmile.org
Rick and his wife Heather have dedicated much of their lives to the education and care of children. Rick's primary duty is to supervise the day to day operations at the Midland and Four Mile Childcare Centers; which include overseeing the staff, organizing the marketing for the childcare center, and managing the finances within the center. He makes sure that both childcare centers meet the highest safety standards. By regularly interacting with the staff, parents and children, he is able to ensure that each child receives exceptional Christ-centered care. In addition to his director duties, he also makes time to play games with the children, help out with feeding toddlers at mealtime, or rock an infant to sleep anytime an extra pair of hands is needed. His dedication to the childcare center is obvious as he approaches his daily duties with diligence and a warm smile.
Born in Fombell, PA, Rick attended Riverside High School and attained his B.A. degree in Business Management at Slippery Rock University. He loves spending time with his 2 daughters, Lily & Audrey and his wife Heather, who is a teacher at Beaver Area High School. He enjoys fantasy football, golfing, playing softball and going on family vacations. He loves to read sports-related books and highly recommends Financial Peace by Dave Ramsey. 
Matthew 18:5
"Whoever receives one such child in my name receives me,"
Reason was this one of the first verses I found when we were adopting Lily.
Nikki grew up in the small town of Brookville, PA. After graduating from Brookville High School in 2015, she moved on to Slippery Rock University, where she studied music therapy. While pursuing her degree, she met and fell in love with her future husband, Austin. She began working at Nixon United Methodist Church in Butler, PA in the spring of 2020, where she served as music director, and later, also as director of children and youth.
In her free time, Nikki enjoys reading, baking, making music, arts & crafts, and spending time outside. Looking ahead, Nikki is grateful for the opportunity to serve at Four Mile and grow in fellowship with the community.
John 16:33 ~ This verse has gotten me through a lot. No matter what happens, Jesus has already overcome all of it!
Email: nikki@fourmile.org
Middle School + High School Ministry Director
Diane was born in State College but was raised in Pittsburgh, PA. She attended Duquesne University where she ran track and field and studied supply chain management/marketing. Diane's pure focus was student-athlete until her now hubby Johnny Elms came into the mix! After Duquesne, it was corporate life for Diane. On the side, her heart for youth and sports led to coaching high school basketball at her alma-mater and actively volunteering at the Center in Midland.
When Johnny and Diane chose Beaver, PA in 2013 they couldn't have picked better neighbors, Cory and Jen Miller, who led them to Four Mile. Since then, their love of Jesus has grown through scripture and is continually ignited by believers in this great community. The Elms crew is forever grateful!
Most days, you can catch Diane jamming to tunes while cooking, doting over her son Will, or enjoying a smile-ridden workout. If you ever want to join Diane in any hobbies – she'd love to meet you for a hike, run, yoga, or coffee/tea chat!
WOW! This is so tough! Two immediately come to mind:
James 1:2-3 "Consider it pure joy, my brothers and sisters, whenever you face trials of many kinds, because you know that the testing of your faith produces perseverance. Let perseverance finish its work so that you may be mature and complete, not lacking anything."
Why a favorite? This living word is a constant reminder to enJOY all that God has planned for us. Especially during hard times – it is then that we are growing closer in relationship with Jesus; purposeful sanctification for His glory to be celebrated!
Ephesians 2:8-9 8 "For by grace you have been saved through faith. And this is not your own doing; it is the gift of God."
Why a favorite? For SO long…I was hard at work through deed and other means to prove my acceptance; and have a run at eternal life with Him. But this scripture rids the belief that our handiwork causes saving. An ULTIMATE gift of grace for ALL of God's children; and not only for us, but for His glory!!!
Email: diane@fourmile.org
After Jim graduated from South Side high school, he enlisted in the army and faithfully served for 26 years before retiring. Of the many skills that he learned while enlisted, engineer (demolitions, combat, construction) and Career Counseling were his two favorites.
After the Army, Jim continued to pursue his leadership skills by becoming a manager at Tractor Supply for 4 years and then working construction for a local gas company.
Jim and his family have been attending Four Mile for about 15 years – and in 2022, he took the Maintenance Man position to a whole new level! We are so excited to have Jim as a part of the Four Mile Team
I'd have to say 'Amazing grace' is my favorite song because I was given a lot of it – and a lot of it is needed in this life.
Email: potsie63@yahoo.com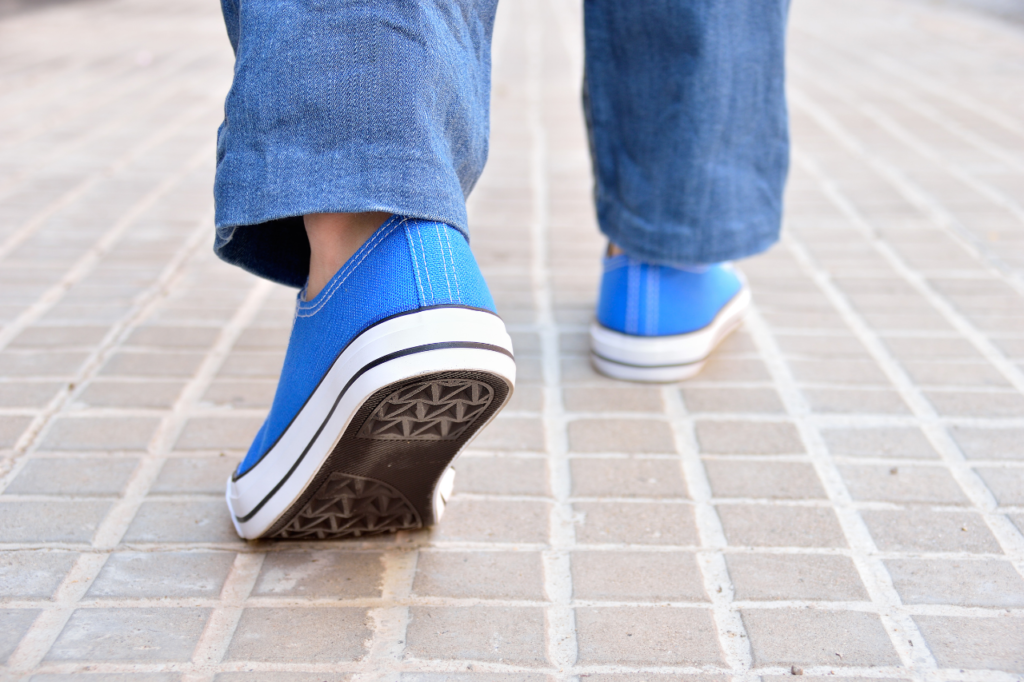 Our deacon team is made up of a group of individuals who love to serve, love to help, and love to care and pray for those around them. 
Qualifications: 1 Timothy 3:1-13
Email: deacons@fourmile org